Come Explore the Trails in your Own Backyard!
Located in the northern part of Newbury, The Wells River Conservation Trails System is a unique blend of public and private efforts to promote and protect one of Newbury's greatest assets:  the Wells River Valley.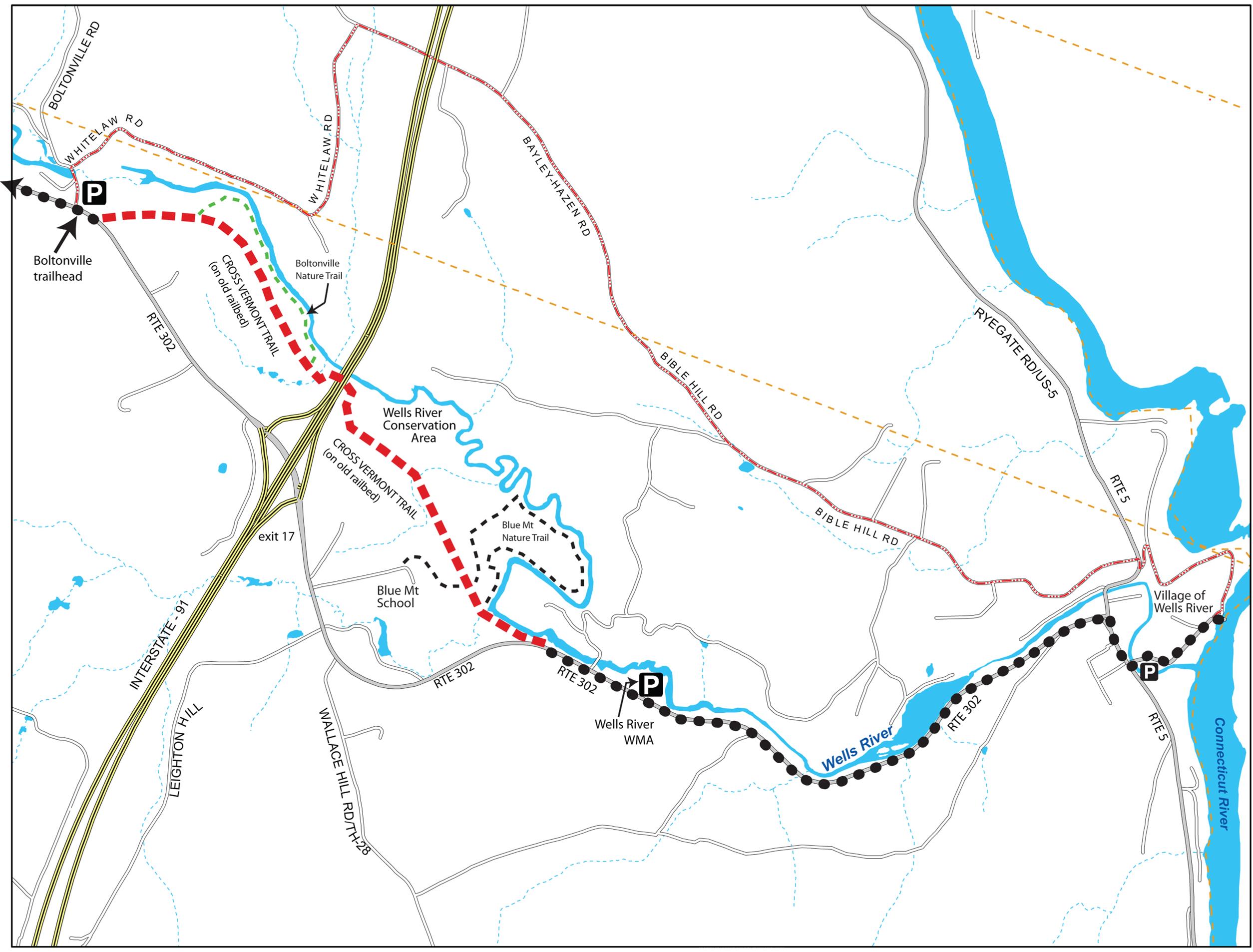 Trail Sections –
 The Cross Vermont Trail runs from Wells River all the way to Burlington, offering many recreational opportunities along the way. A convenient parking area on Rt 302, just next to the Boltonville Rd, is an excellent place to start your journey along the trail system.
The Blue Mountain Trail starts at Blue Mountain Union School, winds down to and crosses the CVT trail, then leads up into the Wells River Conservation Area. There you will find a hemlock and spruce/fir forested plateau offering beautiful views of the Wells River.
The Boltonville Nature Trail, spurring off the CVT, explores the upland slopes and riparian floodplain of the Wells River, offering a spectacular overlook of a waterfall on the Wells River. This trail is part of the interpretive farm project at the Allen Farm.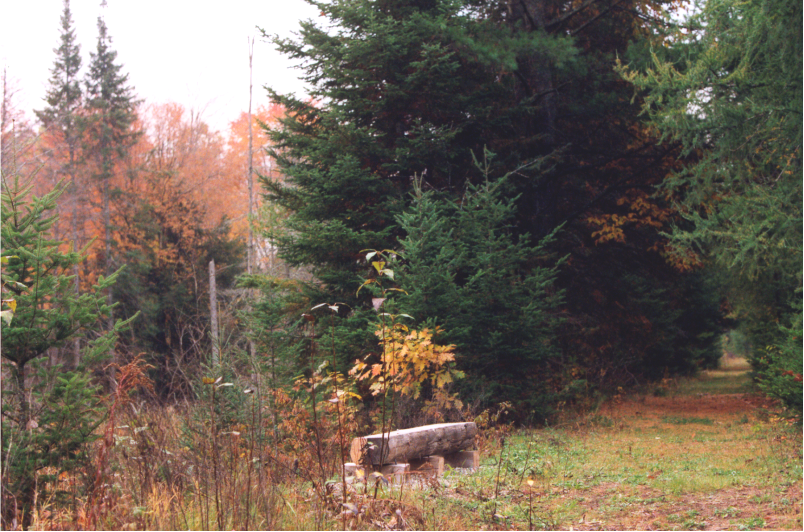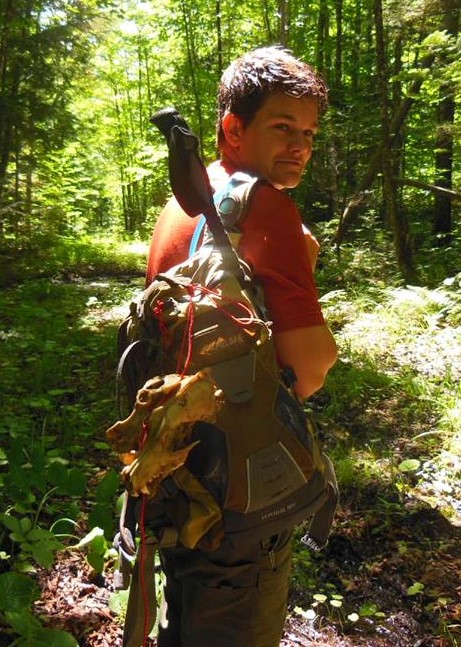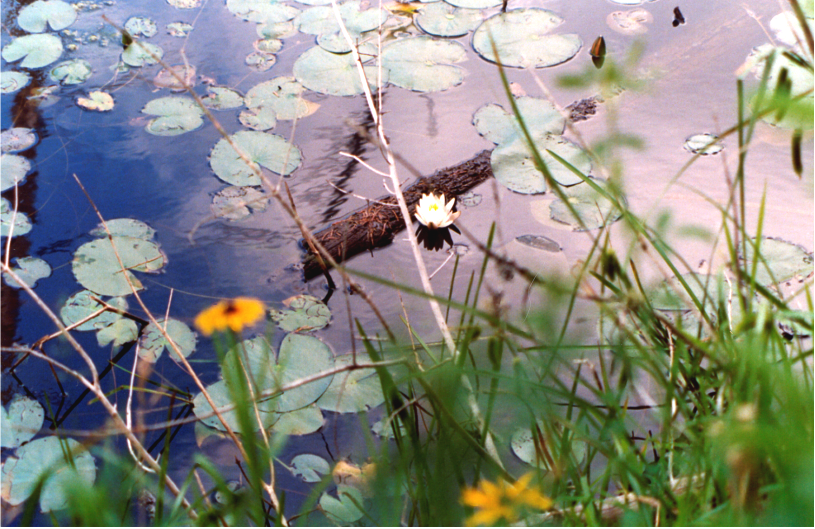 Local groups and community members make these trails possible!
This trail system is a cooperative effort on the part of the Newbury Conservation Commission, the Cross Vermont Trail Association, Blue Mountain Union School, and the Allen Farm. These groups have worked hard to develop a trail system that explores the woodlands, wetlands and open fields along the Wells River.
For the local community and visitors, it is a unique opportunity to explore over five miles of nature trails. For students and teachers at Blue Mountain and Newbury Elementary schools, it is a place to better understand the human/natural relationships between the river, forest, wetland, and the wildlife habitat these areas provide. The NCC and the CVT, with support from individuals, groups, and organizations, maintain the trails.
And don't forget the Montebello Trail located in the northern part of Newbury Village!  This trail is approximately a one mile loop and is accessed from Montebello Road.